Concrete, it's what we do
Tony and Lynn Worsfold have experience in the concrete industry spanning over 35 years. They founded Concrete Plus in Christchurch and then went on to form Paveco Ashburton Ltd in 2003 which began leading the way with concrete contracting in the Ashburton/Mid Canterbury District.
15 staff work for the company and they specialize in installing concrete driveways, patios, paths, entrance ways, tennis courts, concrete pool surrounds, house floor slabs, shed floor slabs, commercial floor slabs, wintering barns, silage bunkers, dairy platforms, feed pads and dairy yards.
The display area and offices are well presented from which the company retails much of its concrete products and supplies to both the public and the building trade. These products range from concrete sealers, concrete coloured oxides, hydrochloric acid, epoxy repair systems, concreting tools and an array of concrete pavers available in different sizes, colours and textures as well as bullnose pavers and heat pump slabs.
View our showcase:
Residential  |  Commercial  |  Rural
The Paveco team pride themselves on their level of high quality workmanship and expertise and offer their services to the Ashburton, Hinds, Timaru, Kurow, Omarama, Twizel, Tekapo, Geraldine, Methven, Rakaia and Rolleston areas as well as everywhere in-between.
Paveco Purpose + Vision
At Paveco we will transform your ideas into reality when it comes to your concrete requirements. Paveco will endeavour to be "the best" in the eyes of our clients, contractors and employees. We pride ourselves on our level of professionalism and expertise in the concrete industry and we are focused on continuing to be the leading concrete contractor in the Ashburton District by providing superior customer service and the highest standard of workmanship.
Want to find out more? Contact Paveco today.
Our Team
Tony & Lynn Worsfold

Managing Directors

Tony and Lynn were both born and raised in the Ashburton District and come from rural family backgrounds. They met when they were teenagers and have been married for 41 years.

Tony and Lynn have put in the hard yards over the years in raising their three children as well as running successful businesses. They founded Concrete Plus Ltd in Christchurch and ran that for many years before deciding to sell and move back to their beloved hometown of Ashburton and started up Paveco Ashburton Ltd.

Tony and Lynn are both keen golfers and have been members of the Methven Golf Club for many years with both having achieved holes in one! They have travelled abroad but enjoy exploring our own back yard and believe New Zealand to be the best country in the world. They love to have family holidays down at Lake Benmore and get out on the lake for fishing and water sports. They have three children and five grandchildren that they adore and dote on.

Tony has been involved in the decorative concrete industry for over 35 years.

027 450 8191

Martyn Wheeler

General Manager

Martyn is our General Manager and has been living in New Zealand for 16years.

Martyn loves the outdoors and is an avid hunter and fisherman and enjoys the opportunity to do so as often as he can. Martyn and his wife Emma have two young children that they are raising here in Mid-Canterbury. Martyn is Tony's right hand man and handles the day to day running of Paveco. Marty is a real asset to Paveco and helps a great deal to keep this well-oiled machine running.

027 450 8196
Our Process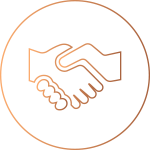 On Site Meeting
A no obligation free quote to discuss heights, levels, colour, texture, shape of concrete and drainage requirements with the clients.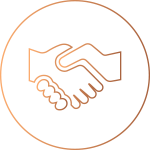 Site Prep
Excavate, install base material and compact, box to desired shape and install steel re-inforcing if required.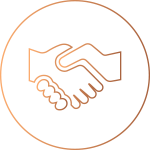 Project Inspection
Inspection by General Manager to ensure heights, levels, falls and drainage is correct and ready for the next step.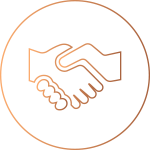 Concrete Pour
Masking up of house or building with plastic to avoid concrete splashes, place and finish concrete to client's requirements, install critical expansion joints on the day of pour.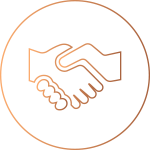 Expansion Cuts
Install balance of expansion cuts one to two days after the pour and then de-box the concrete.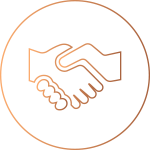 Acid Etching/Sealing
Usually completed approximately 7 days after the pour. Site to be left clean and tidy.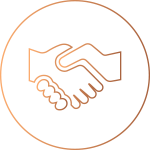 Project Inspection
Inspection by General Manager to ensure the project is completed to the highest possible standard.
Community Support
 Paveco donate annually to the Cancer Society and Westpac Rescue Helicopter. We are major sponsors for the Methven Golf Club Annual Tournament.